Xavier McDonald St. KidStage–MOANA
WEEKLY
Event Navigation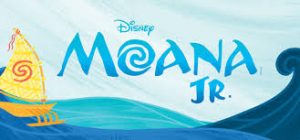 WINTER SESSION—The week of JAN. 10 THRU MAR. 19/20  SHOWCASE at St. Mary Catholic High School (Times TBD after week 2) –Join KidStage for weekly  acting classes and be cast in this new Disney Musical!! MOANA! This thrilling and heartwarming  coming-of-age story follows the strong-willed Moana as she sets sail across the Pacific to save her  village and discover the truth about her heritage. Moana and the legendary demigod Maui embark  on an epic journey of self-discovery and camaraderie as both learn to harness the power that lies  within. With empowering messages of bravery and selflessness, Moana JR. is sure to bring out the  hero within each of us. 
WHEN: MONDAYS -JAN. 10-MAR. 14- 3:20-4:30PM
WHERE: McDonald St. Music Rm.
AGES: 4K-6TH GR
SHOWCASE: MARCH 19/20 (DAY AND TIME TBD)
Related Events