KIMBERLY REC. KIDSTAGE–FINDING NEMO
WEEKLY
Event Navigation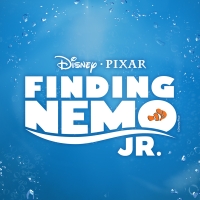 A musical adaptation of the beloved film with music by award-winning songwriting team of Disney's Frozen, Kristen Anderson-Lopez and Robert Lopez. Featuring fun songs such as "Just Keep Swimming," "Fish Are Friends Not Food," and "Go With The Flow," Finding Nemo Jr. brings a vibrant underwater world to life on stage in a story full of family, friendship, and adventure.
Parts for all ages 5-12 yrs old!
KIMBERLY REC. KIDSTAGE
DATES:  JAN 18 THRU MARCH 21 
SHOWCASE: MARCH 23/24 TIMES TBD.
TIMES: 7-8PM
LOCATION: KIMBERLY MUNICIPAL COMMUNITY CENTER 
REGISTER AT: https://kimberly.recdesk.com/Community/Home
Related Events