KAUKAUNA REC. ROBIN HOOD KIDSTAGE
DAILY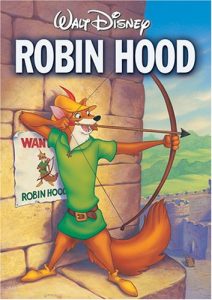 ROBIN HOOD is the classical story of the heroic Robin Hood and his trusty sidekick, Little John, and all his Merry Men in an adaptation of the legendary story. When evil Prince John deputizes the Sheriff of Nottingham to collect unreasonable taxes from the animals of Sherwood Forest, Robin, Little John and the other merry men wage a lighthearted battle against their evil foes. This musical is based on the Disney film from the 1970s and is filled with jokes and tricks and tells the lighthearted tale with songs and dances and is filled with all the classic parts for all ages 5-12 yrs old.  Everyone is on stage in multiple roles.
All participants attend a weekly class and perform in one dress rehearsal and one performance at St. Mary Catholic High School Jane Bergstrom Auditorium. Showcase dates at JUNE 10/11. Times TBD. 
Pick one class to join!
Monday Classes: APRIL 10-JUNE 5
Thursday Classes: APRIL 13-JUNE 8
Times: 6:15-7:15pm
One Dress Rehearsal during final week and
One Showcase Performance JUNE 10/11 Dates/Times TBD.
REGISTER AT:  https://krd.activityreg.com/ClientPage_t2.wcs
Related Events