APPLETON REC. CAMP KIDSTAGE THE MUPPET SHOW!
WEEKLY
Event Navigation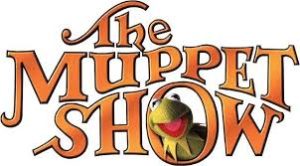 CAMP KIDSTAGE — A week long camp Monday thru Friday 1-3pm every day with a performance for friends and family at the last 30 minutes of camp (2:30pm) on Friday. Join Camp KidStage and participate in acting games, fun theatre exercises, Improvs, and be cast in THE MUPPET SHOW! A 30 minute variety show in which Kermit the Frog and all the Muppet Friends sing, dance, and perform in comic skits which sometimes unfortunately for them, things never quite go according to plan!  Parts for all ages 5-12 yrs old. 
APPLETON REC CAMP KIDSTAGE
TWO CAMP OPTIONS!
DATES:   JULY 10-14 OR JULY 17-21
TIMES: 1-3PM
LOCATIONS: PIERCE PARK PAVILLION
REGISTER AT:  https://webtrac.appleton.org/wbwsc/webtrac.wsc/splash.html
Related Events